Here at BIBaDO we are on a mission to make this exciting time more enjoyable for mums and babies alike. BIBaDO was created after failing, no matter how hard I tried, to keep my identical twin girls clean during the weaning process and beyond. I was extremely frustrated by the lack of choice for weaning bibs. Nothing seemed to stop the food I lovingly prepared for my daughters being dropped, spilt, and thrown all over the place, (banana stains do not come out in the wash). The high chair was splattered in food as well as a two-meter blast zone around it! Clearing up from three mealtimes a day, which often included a full outfit change, was precious time I did not have.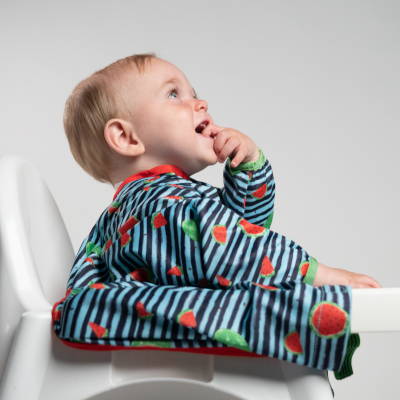 I finally had the ta-dah moment of how to create a simple product that could potentially change the lives of Mums and Dads all over the country. After many prototypes (which started off as a cut up umbrella) we finally have a BIBaDO ready to face the challenges of meal times especially for you and your little one. Throughout the development process we have worked closely with mums across the UK - so BIBaDO really is a product made by mums for mums!​We are so proud of our product and only very recently launched.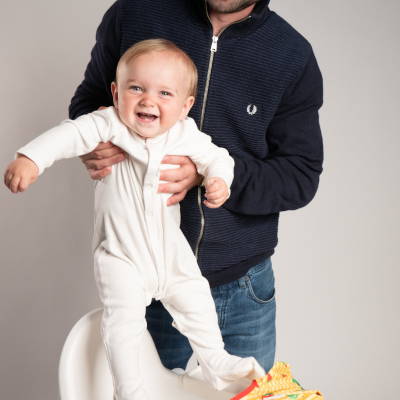 Our aim is to help parents
My proudest achievement throughout the journey with BIBaDO is when Mums and Dads tell me how BIBaDO has changed mealtimes for them. It has taken them from feeling frustrated and worried about the mess their child is making, to being able to enjoy their little one explore and discover their food as they learn about eating - we're just so pleased that we've been able to help!
Remember children should never be left unattended in their highchair whilst wearing a BIBaDO and must be harnessed correctly according to the safety instructions of your highchair. As parents ourselves we understand the importance of making sure products our children use are baby-safe. We have made sure from day one that BIBaDO complies with the most stringent international safety standards. BIBaDO has passed international safety testing for the EU, USA, Canada, Australia and New Zealand; and is free from BPA, Phthalates and Azo-dyes. If you have any questions about the safety testing BIBaDO has been through please get in touch."